By Kayleigh Howald
Florida is known as the "Fishing Capital of the World." The state's diversity of fish and habitats, weather, and unique location help make it a fishing destination for amateurs and professionals alike. In addition to being one of most popular participative sports in the world, fishing is also a source of income and sustenance. Whether fishing for sport, piloting charter boats, or casting a line into our lakes and canals, fishing remains a popular recreation and occupation for many in Delray Beach.
The beginning of summer marks the one of the best times for fishing in Palm Beach County, making it an appropriate time to explore the history of fishing in our coastal community.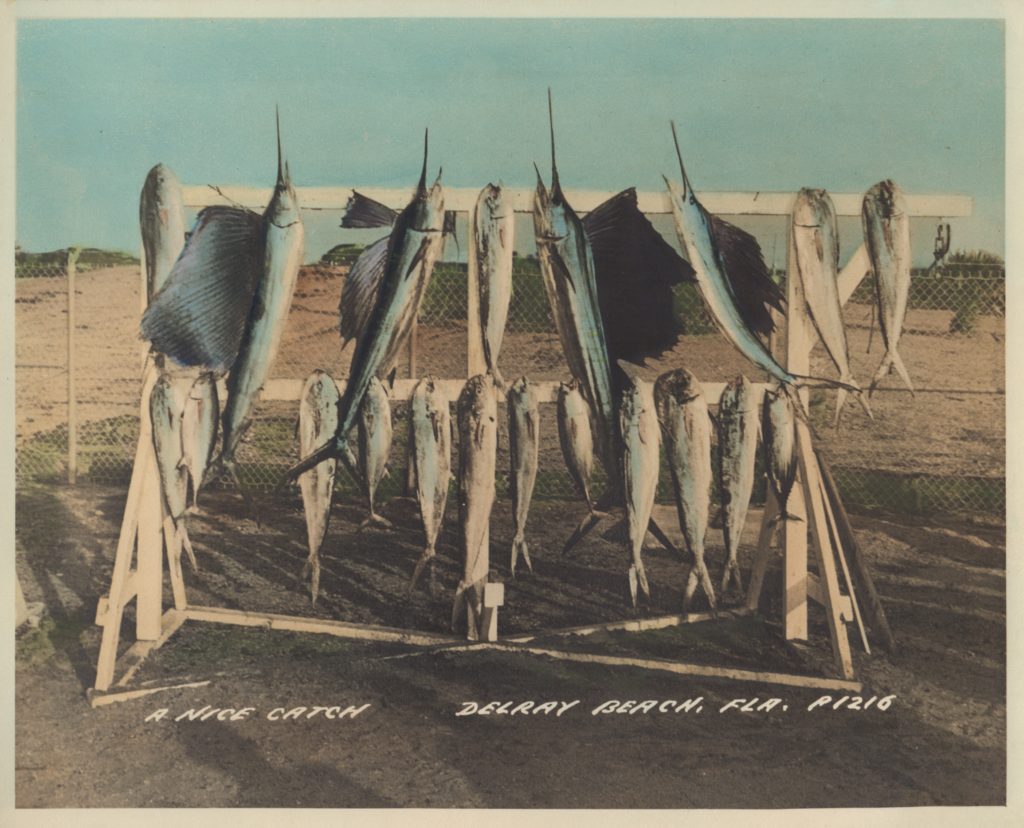 South Florida's Unique Environment
The Gulf Stream plays an influential role in the abundance of fish in South Florida. According to the National Oceanic and Atmospheric Administration (NOAA), the Gulf Stream is a strong ocean current that brings warm water from the Gulf of Mexico and Caribbean Sea into the Atlantic Ocean. The current extends up the eastern coast of North America and out toward Iceland, the British Isles, and continental Europe. It was recognized by Spanish explorer Ponce de Leon in 1513, and first charted by Benjamin Franklin and James Poupard in 1786.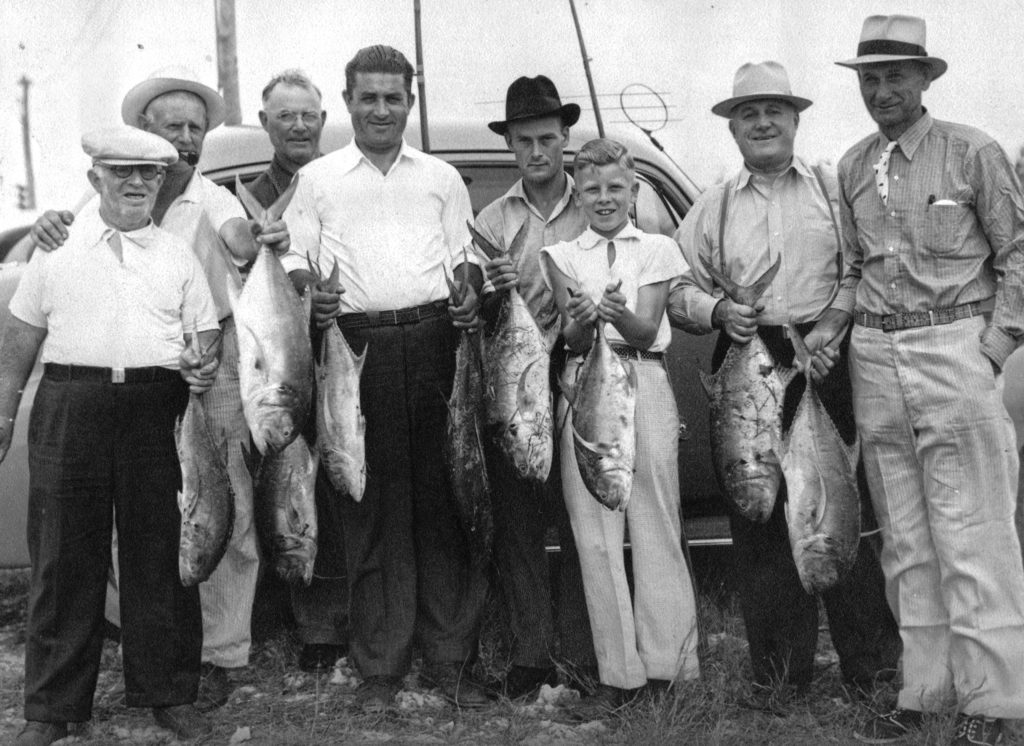 The warm water current tends to come closest to the United States just off the coast of Boynton Beach and Delray Beach. This makes our area a key area for anglers looking for fish who prefer warmer temperatures or the cover of sargassum, which often becomes trapped in the Gulf Stream. Additionally, the South Atlantic Bight, a continental shelf off the southeastern United States, plays a supportive role in Florida's fishing industry. The shelf contains a nutrient-rich mixture of plants and marine life that attracts a wide variety of fish, such as Florida pompano, kingfish, jacks, snook, and tarpon. In Palm Beach County, however, the shelf narrows to only a few miles, providing easier access to deep-water or bluewater fishing where one can catch tuna, mahi-mahi, wahoo, mackerel, and amberjack.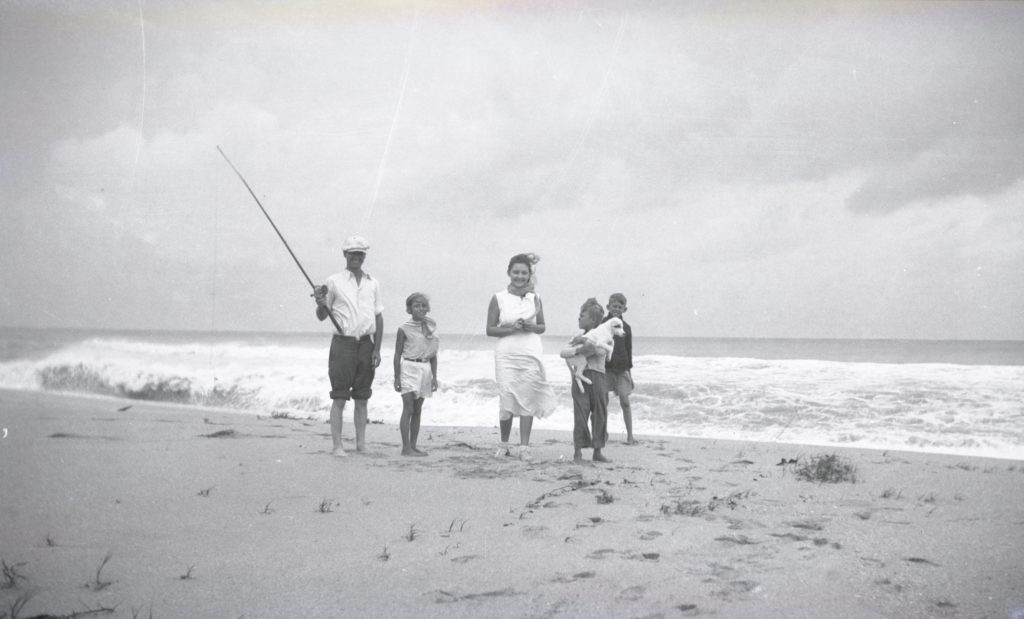 From Survival to Industry
For centuries, fishing was a means of survival for indigenous people along Florida's coastlines and waterways. In addition to hunting sea turtles, manatee, and alligators, the Seminole regularly fished in the Everglades and coastal zones for gar, catfish, bass, eel, and pickerel. Until the mid-20th century, indigenous people used a bow and arrow or spear to fish, either from the shoreline or a dugout canoe.
When Bahamian settlers arrived in Delray Beach, they also brought their renown fishing traditions. All along Florida's east coast and into the Florida Keys, Bahamian settlers were avid and skilled boaters and fishers, often using cotton line, hand reels, nets, and hooked poles for lobster and conch. According to the 1910 U.S. Census for Delray, many Black Bahamians lived at the "Fisherman's Camp," including the Rolle family, the Smith family, Nathaniel and William Saunders, James and Henry Hanna, Thaddeus Johnson, and many others. A majority of those living at the camp were young men in their twenties and thirties, who had emigrated from the Bahamas between 1883 and 1909. Joseph Rolle, James Hanna, and Thomas A. Smith also served as the employers at the camp.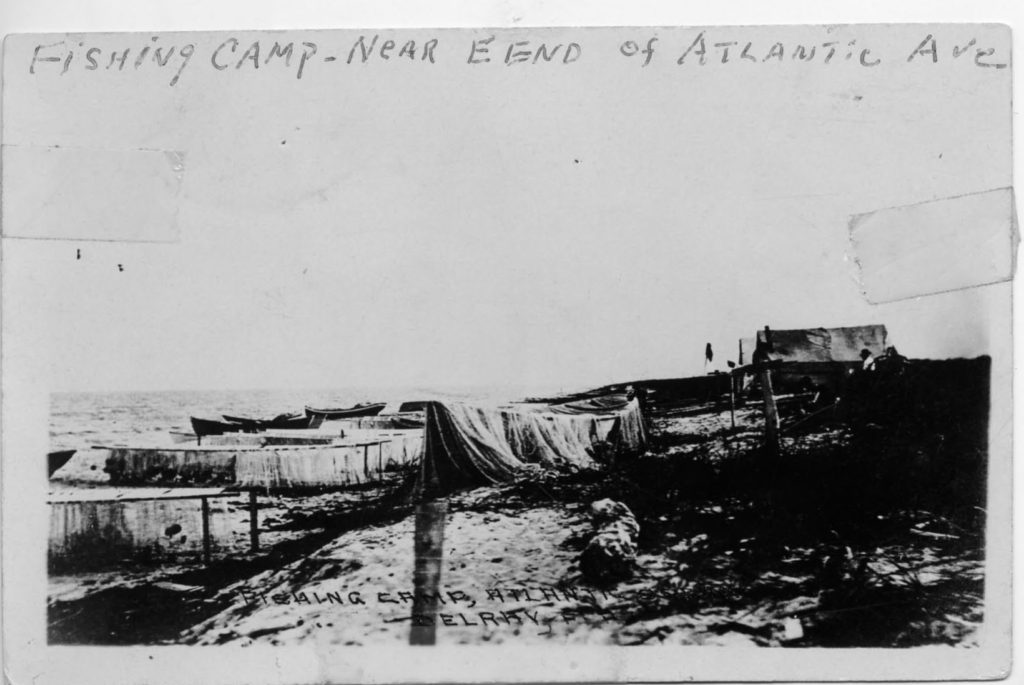 In 1911, Horace M. Hunt of Bridgeton, New Jersey– once an owner of the yellow 1908 farmhouse that now houses the Ethel Sterling Williams Learning Center and Archives – began his own fishing business, which ultimately brought fish from Delray's shores to New York markets. The business began, however, as an accident. During his second attempt to catch a school of mackerel (the net did not sink on his first attempt), Hunt caught a reported 7,300 pounds of mackerel! Hunt quickly gathered all the empty barrels available, loaded a scow (or flat-bottomed boat), and sent the haul to West Palm Beach. The following year, Hunt expanded his trade by setting up a small fish house, purchasing additional nets, and erecting shacks on the beach. He also installed a large cement tank, which chilled the fish until it could be sent to West Palm Beach or transferred to a refrigerated railcar bound for New York. In fact, entries from a 1915 Sundy Feed Store ledger show multiple charges for hauling barrels and fish from the beach to the railroad depot.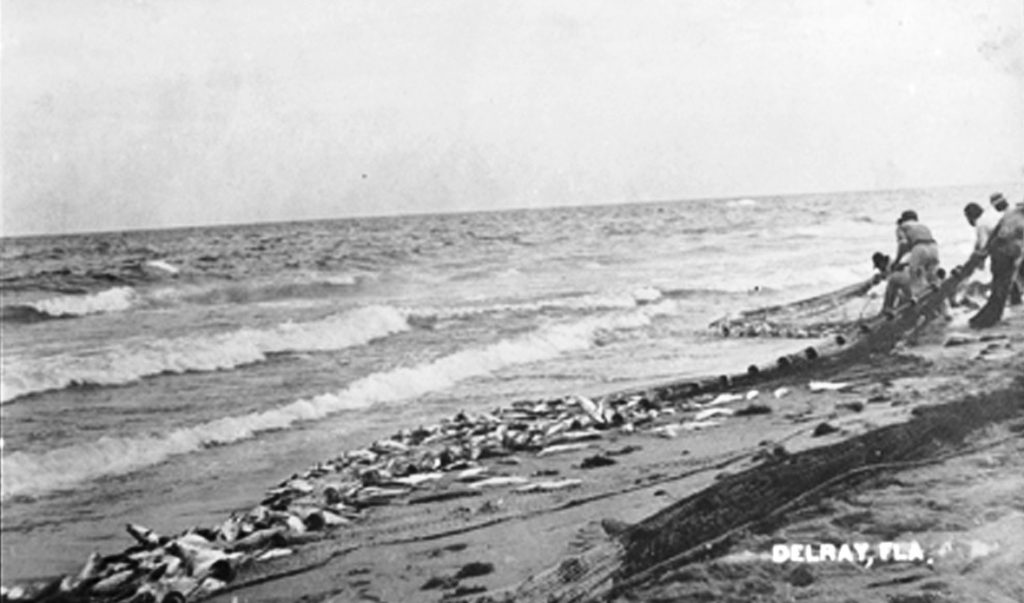 The Blues are Running!
Fishing was also a necessity during the Great Depression as an inexpensive leisure activity that did not compromise survival. One fish in particular caught the attention of the townspeople for its abundance and potent taste: bluefish. According to NOAA, bluefish "migrate seasonally, moving north in spring and summer as water temperatures rise and then south in autumn and winter to waters in the South Atlantic Bight." Though the population is densest between New Jersey and North Carolina, bluefish were caught in massive numbers by colonial settlers in Nantucket and Martha's Vineyard and Depression-era Floridians alike.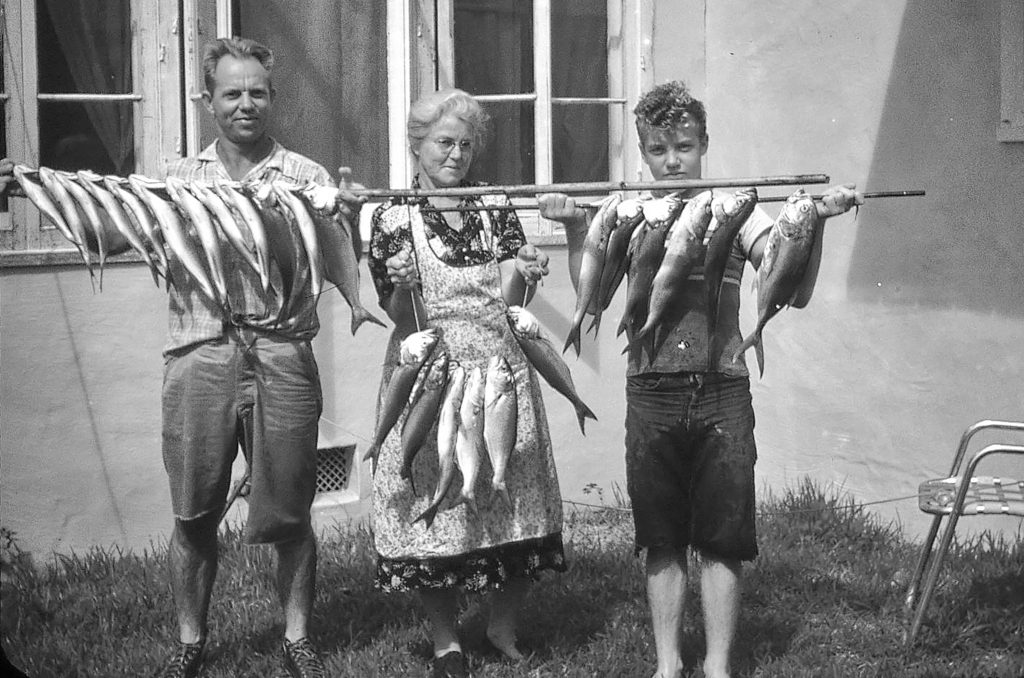 When bluefish arrived in Delray Beach, a cry of, "The blues are running," echoed down Atlantic Avenue. Shops and businesses would quickly close and residents would run to the beach with their rods and reels. Numerous accounts detail fishers running along the shoreline, hooking a bluefish, burying their catch, and following the large school as they moved north or south on their migration. Bluefish tended to be strong and aggressive, making it an exciting fish to catch (and even better to eat smoked or fresh, according to local accounts and traditions).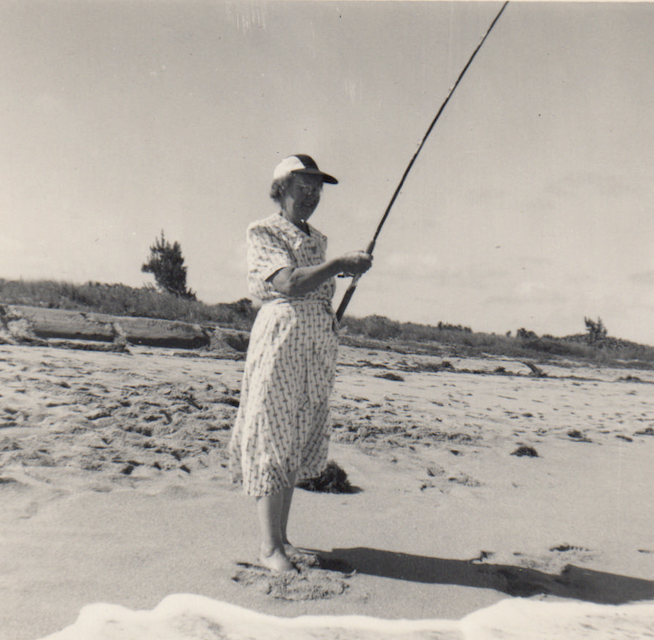 Fishing for Fun: A Delray Tradition
When the Boynton Inlet opened in Ocean Ridge in 1926, a new era of sport fishing began in Delray Beach. As a result, the fishing industry became a key tourist attraction throughout the 20th century and brought in visitors from across the United States. In the 1954 official guidebook to Delray Beach, the Junior Chamber of Commerce published a fishing guide, which included ads for Dolphin Sport Shop, Al Pflueger Taxidermist (in North Miami), Lil and Jake, and beachfront hotel accommodations. The guide also contained tide charts for February through December, further aiding anglers on the best times to traverse Delray's waters.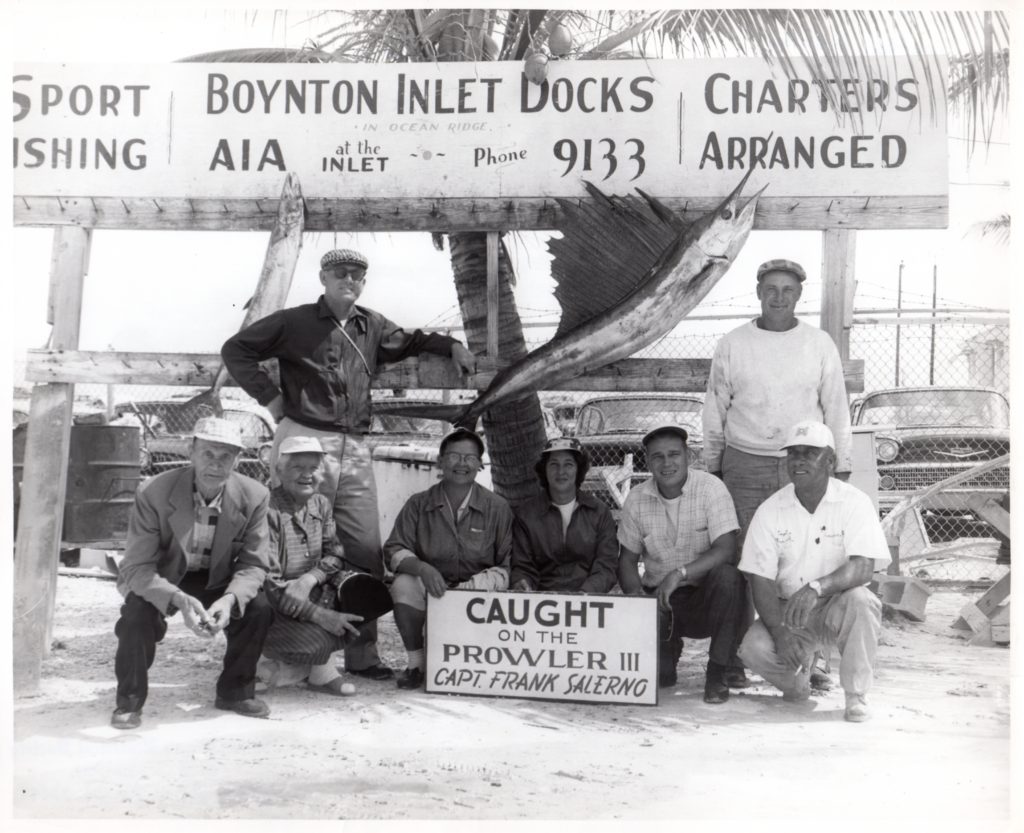 The Junior Chamber of Commerce sponsored a fishing tournament held on the Boynton Inlet Docks. Contestants from California, Maine, South Dakota, Oklahoma, Minnesota, Michigan, and Iowa competed in the tournaments and brought in sailfish, blue and white marlin, cobia, bonita, goliath grouper, pompano, snapper, tarpon, and barracuda. Local Delray Beach residents participated in the tournament too, including Nicky Sloan, Leroy Diggans, Robert E. Owens, E.A. West, C.L. Smith, Mrs. L. B. Harrison, D.C. Montgomery, R.E. Carter, R.O. Brady, and W.H. Allen. In 1953, 33 captains participated in the tournament with with their uniquely named charter boats like Bacardi, Miss Behavin', and Spearmaiden. Two notable captains that year were Sam Ogren Jr., son of Delray Beach's famed architect, who captained Qui, and Vivian Bonert of Vicamus. Bonert was the only woman to captain a charter boat in the tournament. The Delray Beach Boating and Sportsman's Club sponsored a summer fishing tournament for off-season visitors and locals. Along with the 4th of July regatta, the Boating Club tournament was deemed one of the "highlights of the summer season."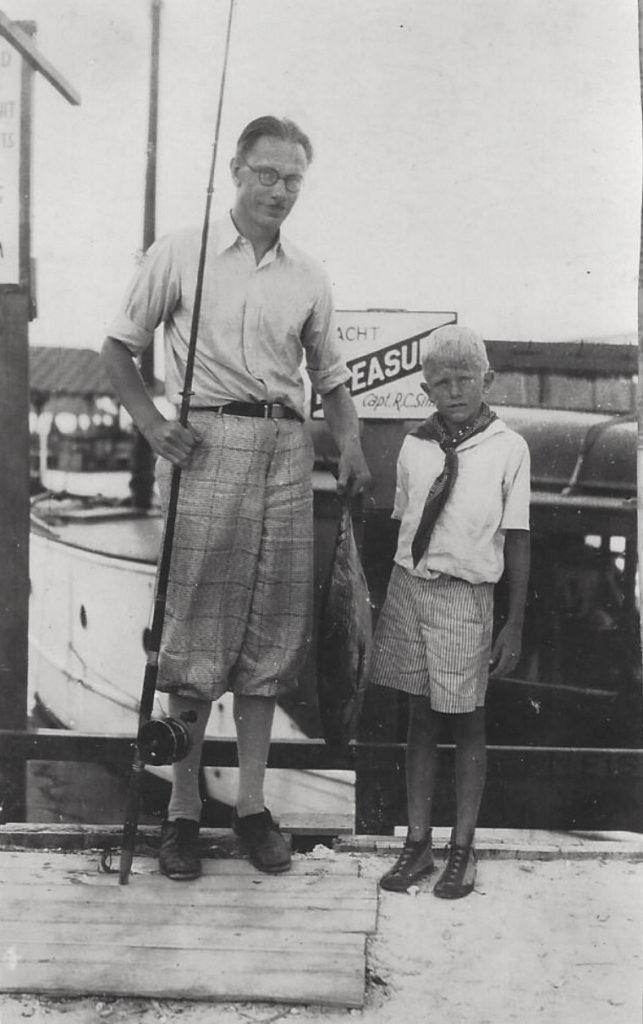 With the popularity of tournaments, fishing charters, and fresh seafood in Delray Beach, many fishers recognized the importance of promoting and practicing conservation to prevent overfishing. The Sailfish Conservation Club, for example, published pamphlets detailing the significance of releasing sailfish, rather than boating them as a momentary trophy. "Because sailfish are not classed as an edible fish," one booklet advocated, "we ask that you spare this outstanding game fish whenever possible – yes, spare him for that unforgettable battle with him on another memorable tomorrow! … He'll come back to thrill you many times – if you give him a sporting chance to live."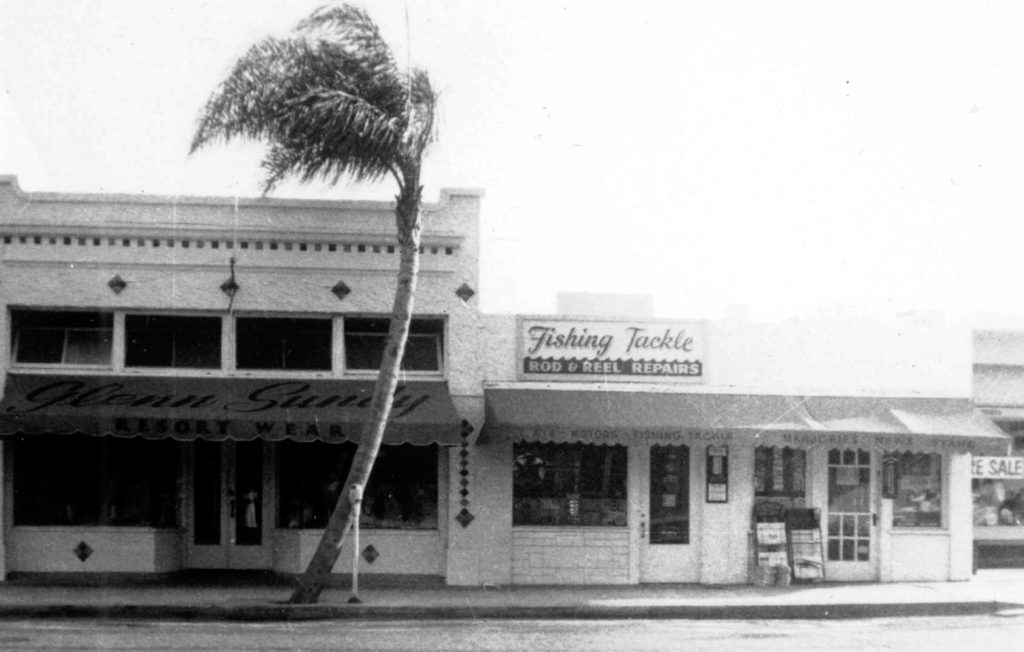 Freshwater Fishing
Ocean fishing, however, is only a portion of the Delray Beach's fishing history. Bass, gar, and other native freshwater fish reigned in Lake Ida, once a sprawling wetland and portion of the Everglades. Anglers utilized cane poles and handlining to catch fish in Delray's lakes and canals, as well as fly fishing rods.
Bass were a particular favorite of local fisherman Randall Davis. The Davis family settled in Delray Beach in 1925. Randall's father, Jacob, and older brother, Orville, started the Davis Transfer Co., in early 1926. Davis graduated from Delray High School in the 1930s, and his first job was lifeguard and recreation director at the Gulf Stream Bath & Tennis. His true passion, though, was fishing. In 1937, Davis won first prize in a fishing contest from Field & Stream Magazine for a 15-pound, 12-ounce, 36-inch-long bass he caught in Lake Ida. During this time, he created several elaborate scrapbooks detailing his adventures in sport-fishing, giving us a glimpse into Depression-era Delray Beach and freshwater fishing in the area.
One of Many Fish Tales
Davis began submitting columns to the Delray Beach News Journal in the 1934, and wrote numerous articles for fishing and sports magazines. One account tells of Ole Warrior, a legendary bass in Lake Okeechobee. During one trip to Lake Okeechobee, Davis and his friend, David, caught up with the large bass, though the story has a rather surprising end. Below is an excerpt of the fish tale, one of many from the Delray Beach Historical Society Archives, that encapsulates the thrill, fight, and joy of fishing in Florida: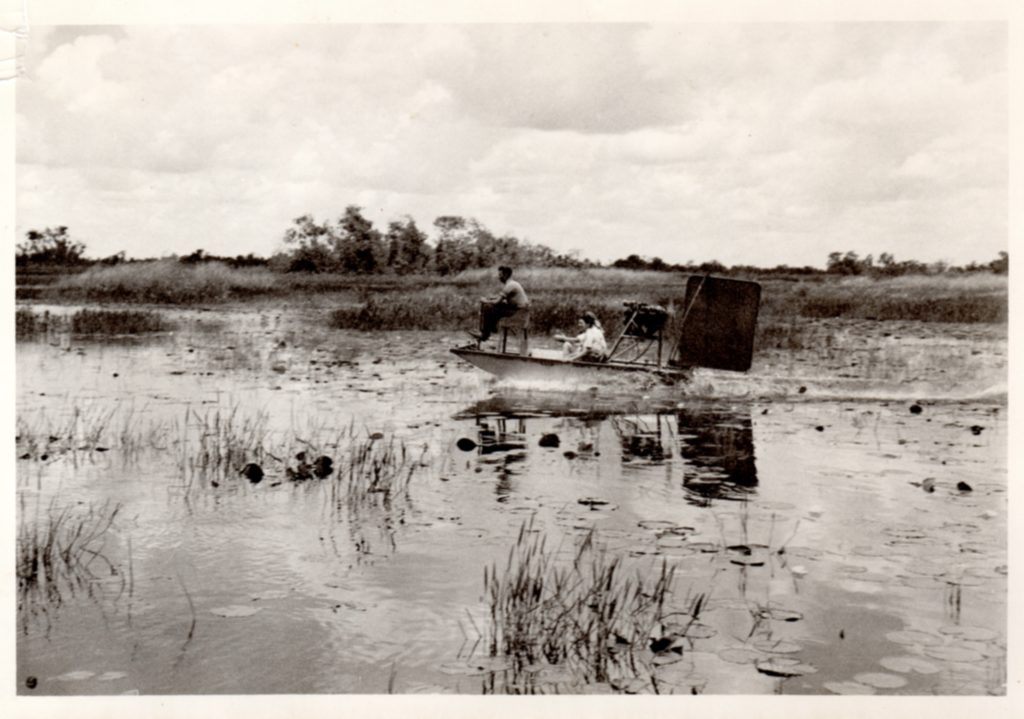 "Zing! Crash! Out of his secret hiding place he shot, the mighty Ole Warrior himself, and with the strength of an ox he rose high in the air. That line of mine – would it hold? The rod was bent almost double, and in no time a blister rose on my right thumb from trying to check the monster's run.
"One, two, three, four, five times he was out of the water, head up, fighting wildly, toiling for the freedom he loved so well. But I had him fast, and now he was alongside the boat – a true gladiator with blood-red gills and black eyes streaming fire, a warrior fresh from battle.
"Yes, I had him – Ole Warrior himself, the daddy and grandaddy of Florida black bass. What a trophy he would be back home! And then I remembered my promise that I had made and I made my decision, — and it was some decision for a seventeen year old. Ole Warrior must return unscathed to his happy and contented hideaway…
"I gazed upon him with a pang in my heart – eighteen pounds of shinning [sic] loveliness, and almost forgot my resolve. Oh, how I wanted him! And now after his thrilling exhibition of grit and vim, his fight to the finish, he was in the bottom of our boat. I could not keep him; I must return him to water and life, for so I had sworn myself that morning, if the good fortune should be mine to take the Ole Warrior captive… We saluted him with a sigh as he shot down into clear, deep water. Perhaps David thought I was crazy, but I was happy in thought that we would meet up with Ole Warrior again sometime in the quiet water of the locks…
"To David and myself it all seemed very strange, but I still have no doubt that there are other members of the brotherhood of fishermen who might be, on occasion, just as big fools as we proved ourselves to be. Ole Warrior himself was ours, and we deliberately restored him to his happy home. But then, we aren't the only fishing fools in the world, David and I, or are we?"
For more information and to learn more about the history of fishing in Delray Beach, visit our exhibits or contact the Archivist! [email protected]